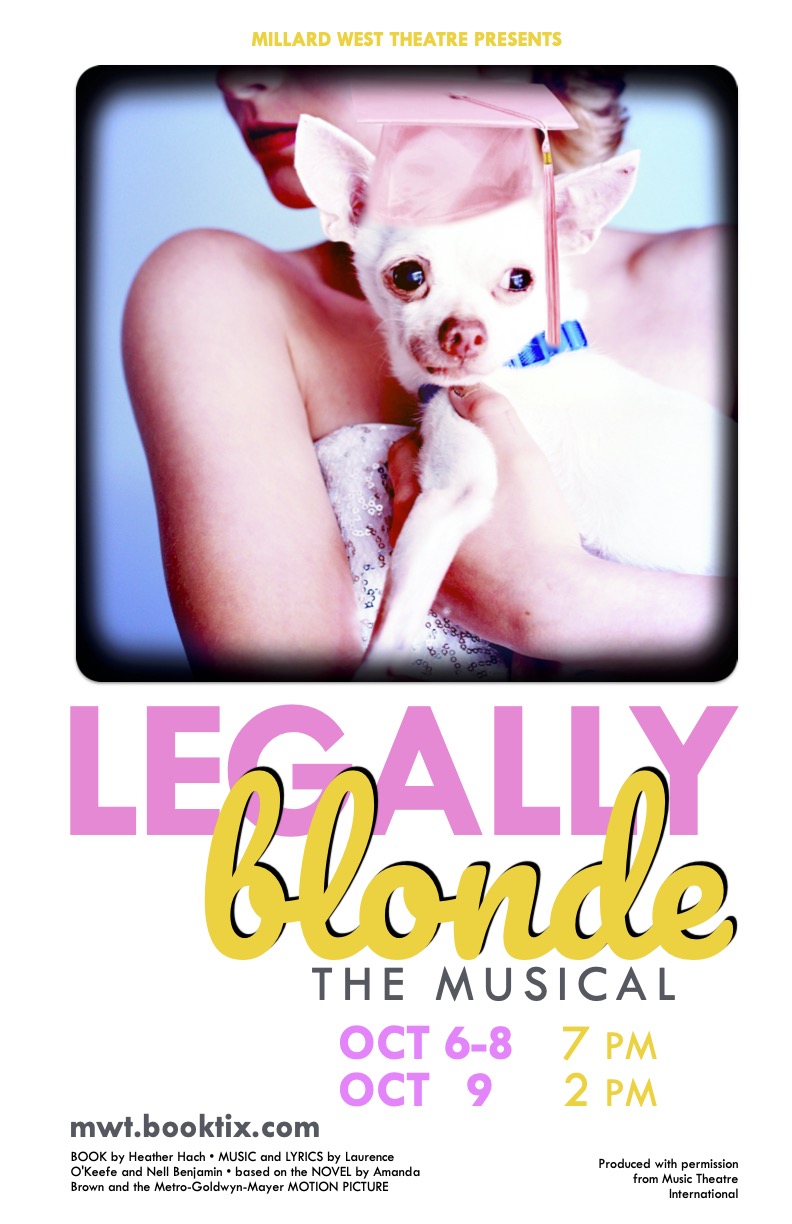 LEGALLY BLONDE -THE MUSICAL
When: October 6-8th at 7 p.m. and Sunday, October 9th at 2 p.m.
Where: Millard West auditorium
Tickets: Buy in advance now at mwt.booktix.com
Price: Millard West students may take advantage of the early student pricing of seven dollars per ticket until October 1st. Tickets are ten dollars for students and sixteen dollars for adults.
Summary: Elle Woods appears to have it all. Her life is turned upside down when her boyfriend Warner dumps her so he can attend Harvard Law. Determined to get him back, Elle ingeniously charms her way into the prestigious law school. While there, she struggles with peers, professors, and her ex. With the support of some new friends, though, Elle quickly realizes her potential and sets out to prove herself to the world. This positive and empowering adventure is sure to impress. Parental discretion is advised for children under 13.